Ghost Effects Warmjet V
Based on the very rare WEM Project V fuzz pedal as used by Brian Eno on 'Here come the Warm Jets' and other recordings.
This is a modified version of the Project V, I breadboarded the circuit 'stock' first and decided to make a few changes, mainly getting rid of the drive/edge output toggle switches.
Instead of the switches I added a control to dial in the 'edge' tone, quite similar to the 'Timbre' control on a Buzzaround.
These smaller Warmjet Vs are new for 2020 and have 3 main controls as standard.
If you want a custom version with extra controls/switches then have a look at the Ghost Temporal Research section of this website.
There are 8 transistors in the circuit, I use 7 BC108b, and 1 BC557b.
A 9V DC input is fitted as standard, the circuit is negative ground and needs a negative tip 9V DC adaptor or battery.
Cases are powdercoated by Bournes, with the labelling screenprinted by Missionprint, both local Birmingham based firms.
The Warmjet V PCB was designed by Stu Castledine and professionally manufactured in the UK.
Available NOW for £160 plus shipping.
CONTACT EMAIL - info at ghosteffects.co.uk
Ghost Effects Warmjet V Manual
As used by Karl Hyde from Underworld, and Freddie Cowan from The Vaccines.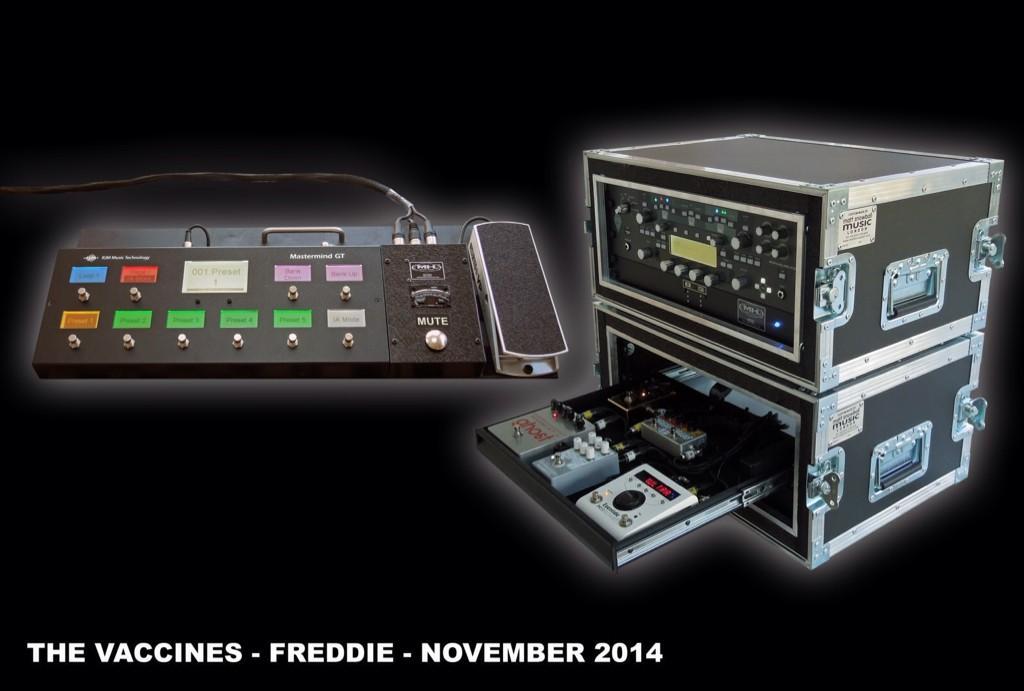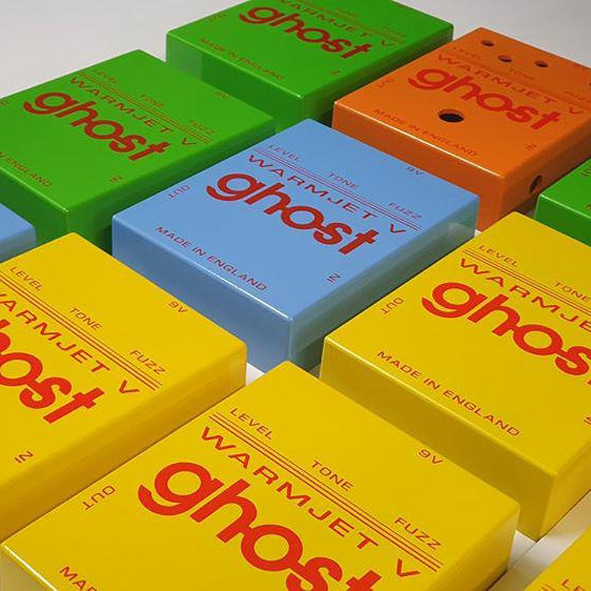 A group of the older large case version of the Warmjet V.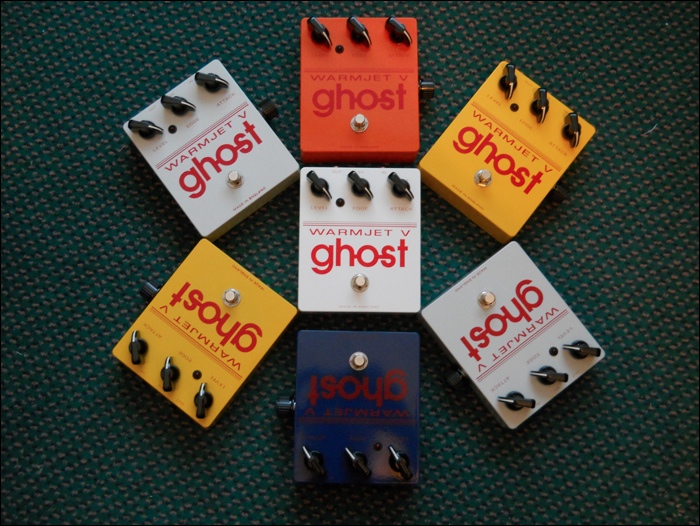 Ghost Effects Warmjet V PCB.
Unavailable!
CONTACT EMAIL - info at ghosteffects.co.uk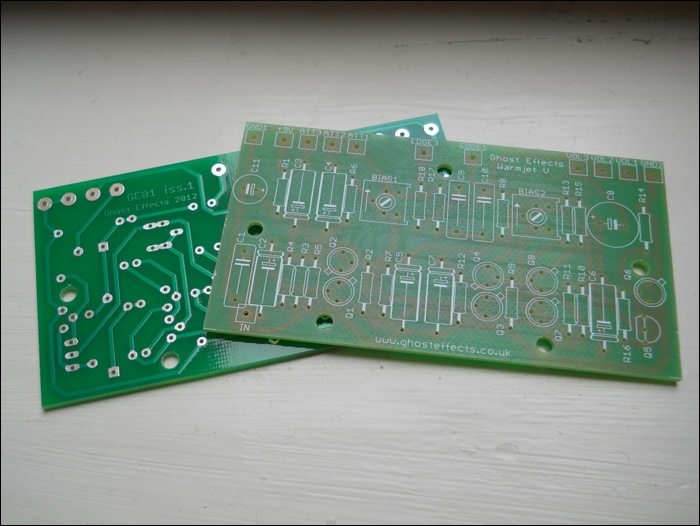 CONTACT EMAIL - info at ghosteffects.co.uk